2-in-1 Motion Sensor
Ultra Bright LED Headlamp & Flashlight
Stay safe & see farther in the dark while you workout, camp outdoors, work, read & more - completely hands-free with Brite Beam.
Order Now & Get 60% Off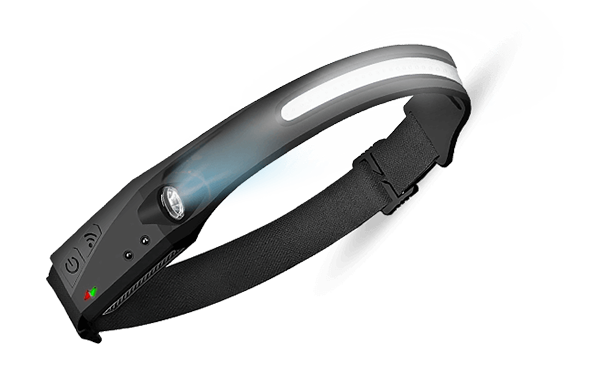 Type C Fast Charging

Water & Impact Resistant

350 Lumens CREE LED

8 Hour Battery Life

Hands Free Motion Activated
Meet Brite Beam
What's Inside & Outside | The Tech Specs
Brite Beam has been designed by outdoor enthusiasts taking into consideration all that the great outdoors holds. Here is a complete breakdown of Brite Beam, the last headlamp you'll ever buy!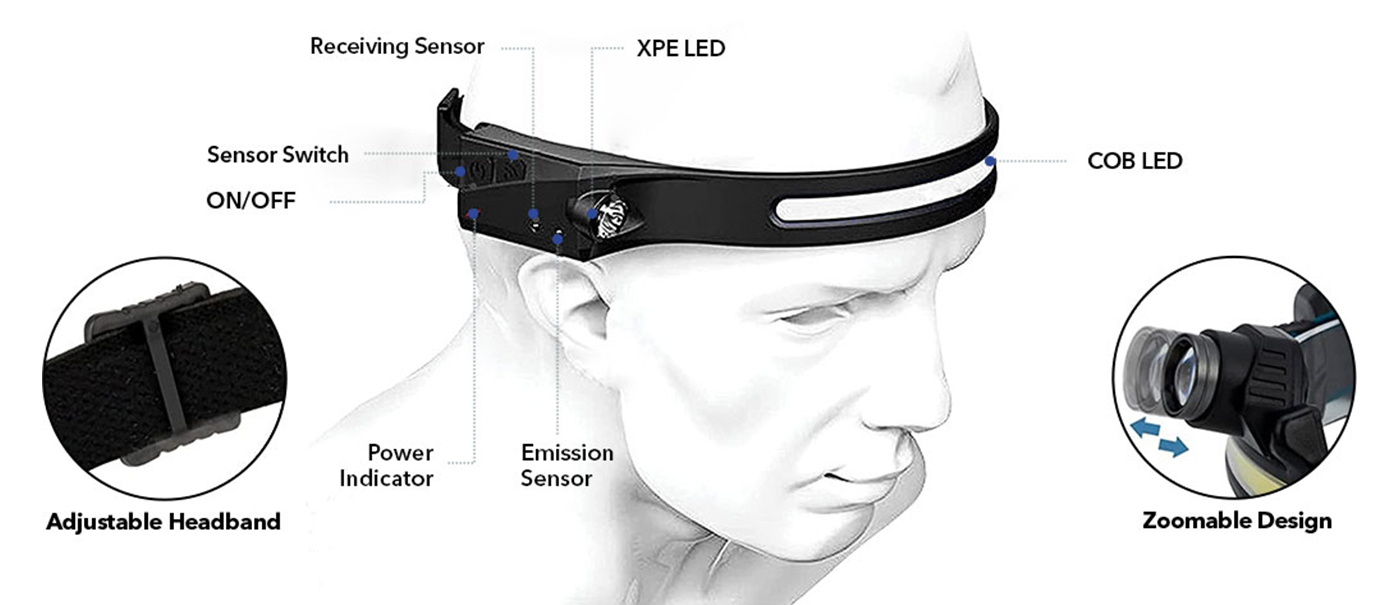 Light Up, See Better & Stay Safer
Includes a powerful side light along with a wide coverage LED strip on the front, that delivers the benefits of an ultra bright headlamp & flashlight in one!
5 Versatile
Lighting Modes

Combination of COB light strip & XPE LED lights offer 5 lighting modes, to meet your lighting needs that you can switch between with ease.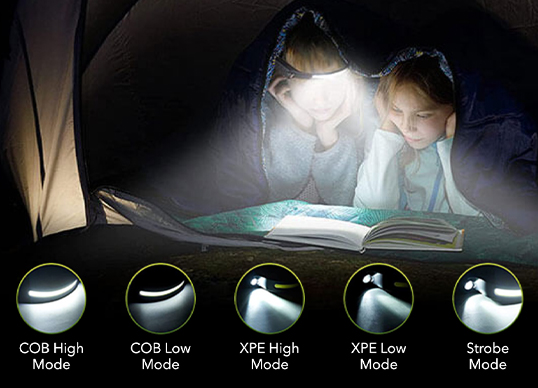 Sensor Activated On
& Off Wave Function

You can turn on or off the headlamp with a simple wave of your hand on the side that activates the motion sensor, offering 100% hands free operation..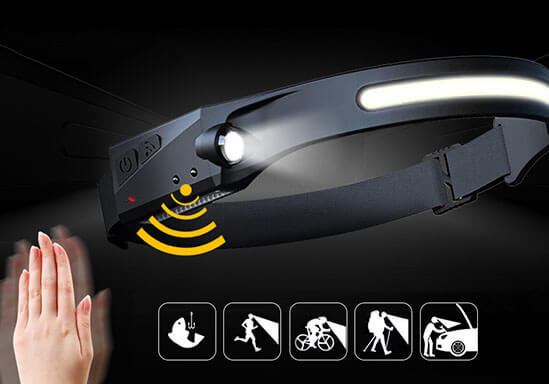 230° Wide Angle
Illumination

The curved LED strip on the front of the headlamp offers an unrivaled 230 field of view for the best-in-class illumination area covered.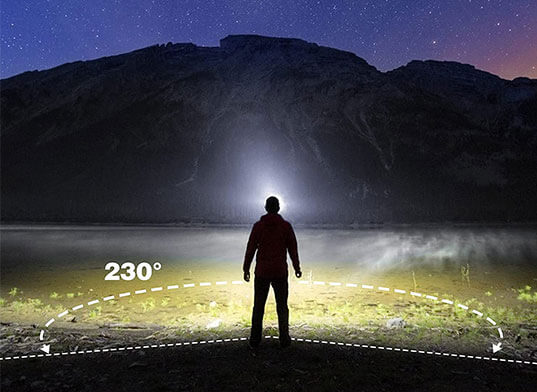 IP6 Waterproof &
Impact Resistant

Built for the great outdoors, the headlamp is forged with lightweight yet durable military-grade alloy to last any season & situation with no damage.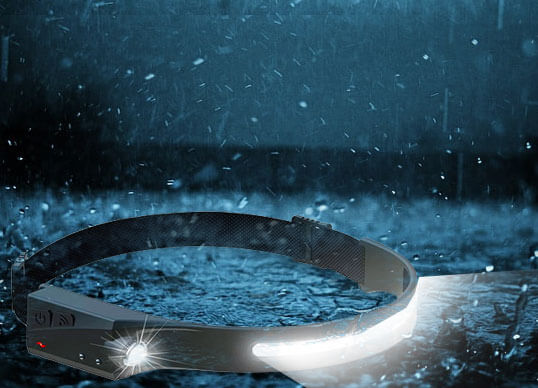 Additional Features

Multiple Charging Options

Adjustable Headband

Featherlight Just 0.16 lbs
Built For The Outdoors
Use It Anytime, Anywhere
Brite Beam is the must-have tactical headlamp that will help light up the dark when you need it the most to help you see better & also be seen. Brite Beam is trusted by outdoor enthusiasts the world over and for good reason!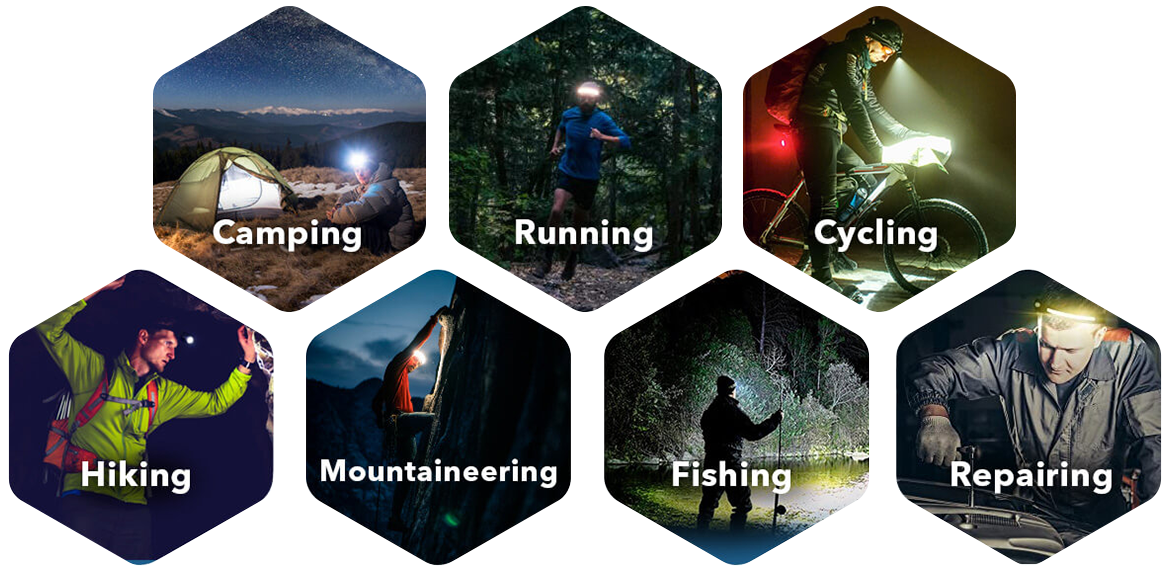 What Our Users Have To Say
Customer Reviews
Ken S.
New York, NY
Amazing quality & features!
"I'm very pleased with this light. It's comfortable to wear, provides great light in a wide area just don't look at anyone's face as it will blind them."
---
Amy G.
Los Angeles, CA
Great value and works well!
"This thing is cool as hell. I saw it on tiktok and bought it for my husband for a gift. Ended up ordering a second one for my husband because the first is going to be a 6 year old's birthday present. It's super bright and easy to use."
---
Daniel J.
Dallas, TX
Great, Compact, Super Bright
"Really like having a multisource light when working in dark spaces. The fact that you can switch to a focused light is also nice. The on/off sensor was a little too sensitive for me. I'm getting another one to keep in the car."